Rotatrim Paper - For Sale And Suppliers In Malaysia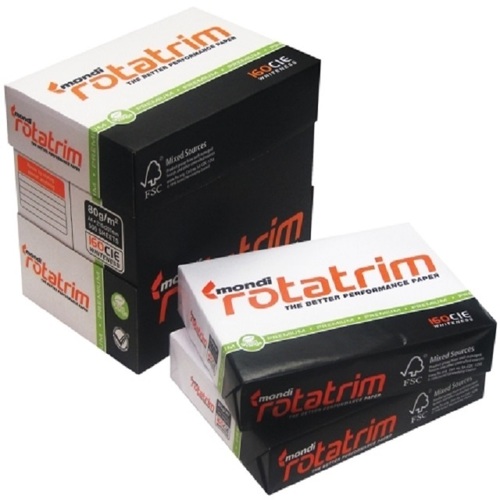 Another masterpiece from Mondi Rotatrim Paper is highly known for its multipurpose copy papers. While choosing a copy paper, all important aspects are roaming within our heads. From affordability to quality, and it is one of the copy papers that offers you all. It runs swiftly within the photocopier machines, inkjet machines, and laser printers. The whiteness of Mondi gives high-resolution pictures with sharp texts. With its soft surface advantage, users can quickly run multiple sheets at once inside the printer. Moreover, unlike other copy papers, it does not jam inside the machine. Mondi Rotatrim Paper suppliers are supplying this excellent product all over the world.
Why choose us?
Any specific reason why customers can choose us over others? Yes, we deliver this multipurpose copy paper to your doorstep in less than a month. As we collaborate with the Mondi Rotatrim Paper brand, we emphasize the quality part to improve customer experience. Buy Rotatrim paper online in Malaysia from Platinum Papers, to know the latest price kindly find the query form.
PLATINUM PAPERS
Other Paper