Ik Plus A4 Paper - For Sale And Suppliers In Malaysia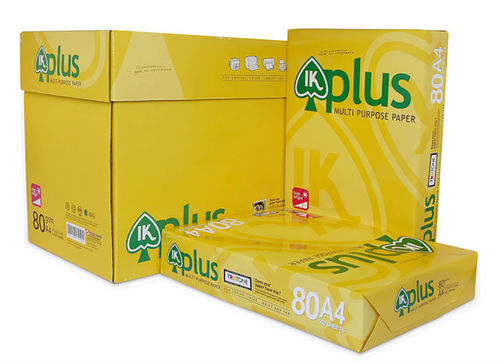 IK Plus A4 Copy Paper is the premium copy paper with high quality, superior performance, and environmental friendliness. It creates no jam and double-feed in photocopy or printing machines. It stays flat after copying and leaves no dust in the machine. It has smooth and bulky touch. It has a white and clean appearance. No seeing from any side after printing both sides. It can high-speed printing or copying 100 ppm with laser printing, inkjet printing, fax machine, offset printing, digital printing, or photocopies. Thickness is around 103-110um, and international size is 210mm*297mm. Paper has 102-104% Natural white appearance. It is preferred by almost all jobs, offices, and corporations for commercial usage. Platinum Papers is the leading wholesale supplier and dealer of IK Plus A4 Paper.
Why choose us?
Since 2001, Platinum Papers Exporters has supplied IK Plus A4 Copy Paper globally. Our company supplies 100% Virgin Wood pulp quality to build long-lasting relationships between our clients and customers. We believe in no compromise in Quality.
PLATINUM PAPERS
Other Paper