Paper One a4 paper - For Sale And Suppliers In Malaysia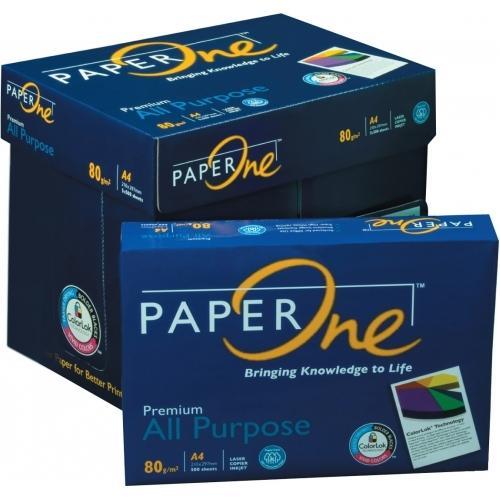 Paper One Premium Paper refers to a designer, fancy or specialty paper which provides luxurious textures. It complements the design and leading personality to a printed piece. It enhances tactile texture. It expands options to choose from. It facilitates outstanding printing performance. It allows double-sided printing that doesn't show through. Paper One Premium Paper is coated with fine clay that improves the surface with a slight gloss, creating a much smoother surface texture. As a result, it is more conducive to printing and writing. Students most prefer it for creating projects and making decorative ideas.
It can be used in a printer like a laser printer, inkjet printer, offset printer etc.
Why choose us?
Our company Platinum Papers Exporters understands that our customers or clients need the best options and Quality at fair prices. We keep the low cost of paper while maintaining the highest quality standards in the industry. We believe in taking responsibility for good environmentalism.
PLATINUM PAPERS
Other Paper