Paperline Gold A4 Paper - For Sale And Suppliers In Malaysia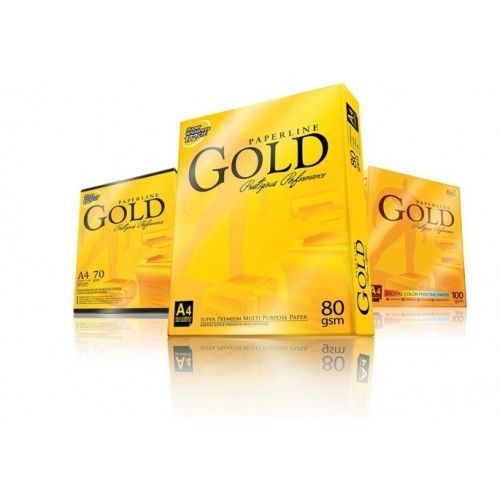 The Premium multipurpose featured paper Paperline Gold A4 Paper is manufactured with the latest twin wire technology for bolder black, sharper text, vibrant image and brilliant color. It delivers the best possible output and is suitable to be used in fast-speed printers and copiers. It is ideal for quality printing, photocopying, color printing, digital printing, laser printing, inkjet printing or offset printing. It is super white bright paper with excellent optical properties of no fade out or reversion. It is most preferred by all offices or for all jobs at home and corporate for commercial usage. Platinum Papers is the leading supplier of Paperline Gold A4 paper, fill the contact form to get the latest price quote.
Why choose us?
Our company Platinum Papers Exporters supplies the product made from plantation wood and elemental chlorine-free pulp. Supplying Quality And Environment-friendly products are our priority. We supply the product with unique features and are beneficial to all our clients and customers. Paperline Gold A4 Paper is high quality and reliable paper designed for day-to-day use.
PLATINUM PAPERS
Other Paper