Reflex Paper - For Sale And Suppliers In Malaysia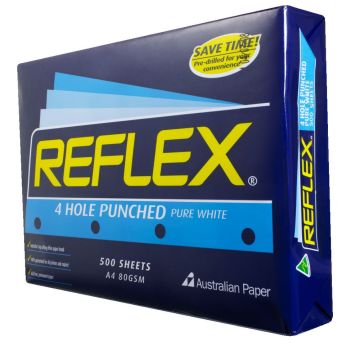 An Australian-made brand that is ready to set new printing standards for the industry with excellent performance. It offers perfect aspects for office and home requirements. Ink wise, it helps you to print finished quality printouts without excessive ink on the sheet. Also, for Reflex paper, do not forget to sharpen the texts and color the graphics. With Reflex Paper supplier, order your preferred sheet size, grammage, and color. The smoother surface of the Reflex sheet adds runnability in printers that won't cause jamming problems and prints quickly. Another high opacity and no see-through feature allows the user to print on both sides, saving printing costs.
Why choose us?
Platinum Papers are in touch with Reflex A4 papers; we directly import them from Australia and deliver them worldwide. Rely on Australian-based manufacturers who use highly advanced technology in developing excellent copy papers.
PLATINUM PAPERS
Other Paper